Bleeper
Bleeper is an all-in-one live chat, support desk and customer support tool to turn your leads into sales, quick and easy.
SolaPlugins
Amazing WordPress Plugins such as Sola Newsletters, Sola Support Tickets, and Sola Testimonials.
We strive to provide well formulated, easy to use and incredibly powerful WordPress plugins.
WP Live Chat Support
The most cost effective and feature-rich WordPress Live Chat Plugin.
Increase sales by communicating directly with potential buyers at the time when they are ready to do so.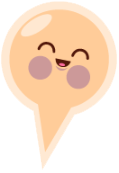 WP Google Maps
The most comprehensive and user friendly WordPress Map Plugin.
Create custom Google Maps with markers in your WordPress website in less than 30 seconds.
Create detailed map markers that include pictures, descriptions, directions and links!
ChurchFind
An easy and effective way of not only locating a Church near you but also adding your own Church to be visited by prospective congregants.
eDisciples
The most user friendly Church management system.
An all-in-one system that lets you schedule events, upload sermons, manage the members of your congregation and much more.
The mobile app provides 24/7 access to all your Church data.
Get Chat App
A simple but effective Whatsapp Chat Button for your website.
Communicate with your customers directly on Whatsapp using your own number or Whatsapp Business number.
WP Social Proof
A feature rich WordPress plugin.
Add beautiful Social Proof notifications to your WordPress website in seconds, build trust and improve product sales by creating a fear of missing out.