Bleeper
Bleeper is an all-in-one live chat, support desk and customer support tool to turn your leads into sales, quick and easy.
SolaPlugins
Amazing WordPress Plugins such as Sola Newsletters, Sola Support Tickets, and Sola Testimonials.
We strive to provide well formulated, easy to use and incredibly powerful WordPress plugins.
WP Live Chat Support
The most cost effective and feature-rich WordPress Live Chat Plugin.
Increase sales by communicating directly with potential buyers at the time when they are ready to do so.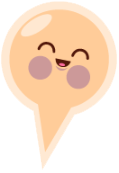 WP Google Maps
The most comprehensive and user friendly WordPress Map Plugin.
Create custom Google Maps with markers in your WordPress website in less than 30 seconds.
Create detailed map markers that include pictures, descriptions, directions and links!